BellaPremier Happy HygieneCare Pvt. Ltd.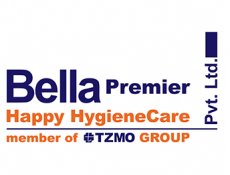 BellaPremier Happy HygieneCare Pvt. Ltd. was established in 2002 as a joint-venture by TZMO Group from Poland and Premier Enterprises from India, Ambathurai, Tamil Nadu. We originate from TZMO – Torunskie Zaklady Materialow Opatrunkowych with progressive and successful history since 1951.

Our first target was to give alternative choices, thus allowing every woman to find something suitable for her needs. Throughout the years, we have been introducing modern, always most updated hygienic products particularly from feminine protection (ultrathin and classic napkins) and medical disposables made of gauze and non-woven.

In 2005 the Clean Room was built and in 2009 CE Mark Certificate obtained for medical production to acknowledge the highest manufacturing standards.

Year 2013 can be considered as a breakthrough year for us - BellaPremier Happy HygieneCare Pvt. Ltd. became wholly owned by TZMO Group.

On July 25, 2014 we held a grand opening of a new logistics center of the company, which has capacity of 6000 pallets.
Manufacturing experience, technical and designing culture from the heart of Europe as well as contribution from most modern manufacturing sites running all over the world were the powerful base which helped us to develop through the years.

Nowadays, the company employs around 650 people. As we gradually grow, apart from manufacturing department we also have logistic, sales, purchasing, HR, finance, import and export, warehouse and quality department.