Training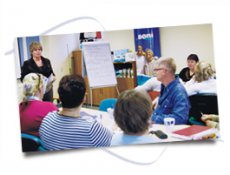 We as a company make certain that we give a warm welcome to all the new members of our organization. As we take great pride in the quality of our products and the history of our organization we make sure that every employee undergoes rigorous product training along with their inductions. In addition to that we believe that learning is an ongoing process and thus we design several other training programs like:
Refresher Trainings – on New and Existing Products

Customer Service Trainings

Soft Skills Trainings

Sales Trainings at selected client locations or partnering with NGO'S to assist them in spreading awareness about personal hygiene for women
The specially prepared set of training lets new and existing employees get to know the organizational structure, product groups, procedures and the regulations to be followed in our organization.