TZMO India South Pvt. Ltd.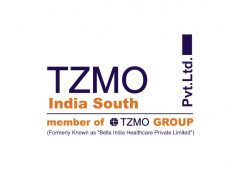 TZMO India South Pvt. Ltd. (formerly known as "Bella India Healthcare Pvt. Ltd.) is the member of TZMO Group - a leading European manufacturer and supplier of sanitary articles, cosmetics and medical devices to global market. TZMO was established in 1951 in Poland, Europe. For last 67 years we meet the most demanding needs of our valuables Customers and Partners by providing the highest quality products that are available on 6 continents and are distributed to 80 markets. Today, TZMO Group consists of 58 companies in 18 countries and employs more than 7400 people. In 2014 TZMO India South Pvt. Ltd. was established. The head office of the company is located in Bangalore, India. Innovation and quality have always been our core values. We provide full range of premium sanitary and hygiene products that won the trust of millions of people worldwide.
Currently we are present in Karnataka, Kerala, Telangana, Andhra Pradesh and Goa. We are Social Responsible Company. In India we support hygiene awareness through Bella Training Programme – free of charge educational sessions for girls and women regarding health and female hygiene. Within over 10 years, more than 100000 school girls and women participated in hygiene trainings conducted in different parts of India. We support medical professionals through Seni Training Programme – free of charge trainings regarding long-term care that are dedicated for nurses and caregivers. We cooperate with and support many NGOs and self-help groups in India.
TZMO India South Pvt. Ltd. is the proud owner of such awards as Certificate of recognition for Social Responsibility – Best Practices and Nobel Prize Winner Mother Teresa Best Social Service Award.