TZMO India West Pvt. Ltd.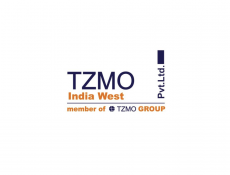 In 2013 BellaPremier Happy HygieneCare Pvt. Ltd. became fully owned by TZMO Group. As a next stage of dynamic development on the Indian Market, TZMO Group decided to open new trade companies to conduct business and further expand TZMO brands presence in India.
TZMO India West Pvt. Ltd. (formerly known as "Bella Trade Healthcare Pvt. Ltd.") was established in 2015. The company's head office is based in Mumbai, Maharashtra and it mainly focuses on supply of modern hygienic products in West India, especially in Maharashtra, Gujarat & Madhya Pradesh.
TZMO India West Pvt. Ltd. aims to become market leader in supply of essential hygienic products. Its devoted team members promote health and hygiene education and provide highest quality goods to fulfill basic hygienic needs of local society.