news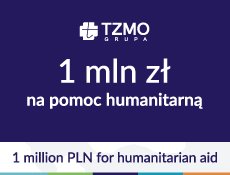 2022-03-10
TZMO Group - 1 milion PLN for humanitarian aid.
TZMO Group recognizes the situation in the world.
The Management Board of TZMO SA decided to provide humanitarian aid in the form of financial donation in the amount of 1 million PLN. In order to give the best possible help for those in need we decided to support the Polish Red Cross organization.
» back to main page