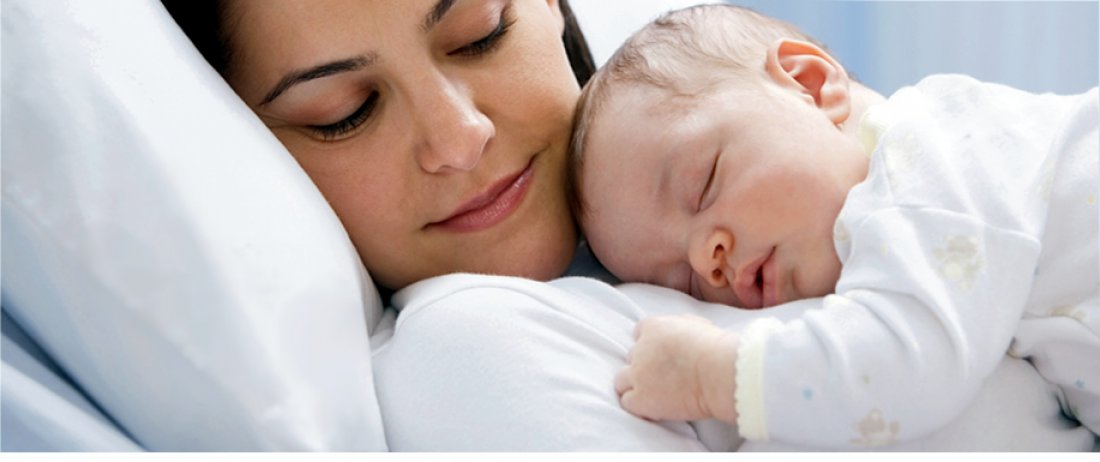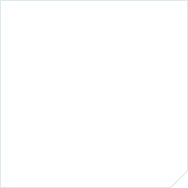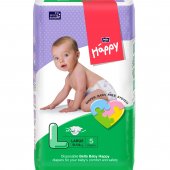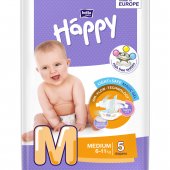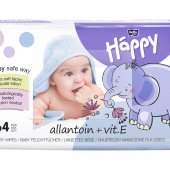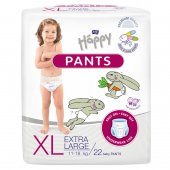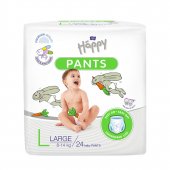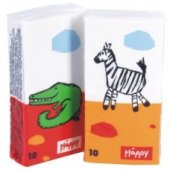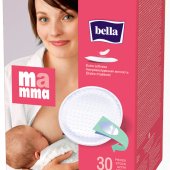 Bella Baby Happy
"with you from the very first moments"
Every baby and child is the little bundle of joy and needs so much caring for... We are here to back up!
First moments at home with your newborn baby. For you both it is a miraculous time when you learn how to love and trust each other. However, at the start of this brandly new route many questions and uncertainties may appear in mother's head! It's quite understandable.
Happy brand is with you from the moment of the birth of your beloved Baby. It supports you and provides the best care for your Baby! Our devoted heart, long-standing experience and state of the art technologies are hidden inside the product making daily care of happy children easier and more convenient.
Our diapers stand out through the DIAPER RASH FREE SYSTEM - five unique features developed along the proposals of mothers from around the world:
BRETHABLE
- surface layer lets the skin breath
LATEX FREE
- safety for your baby comes first, that's why - no latex
ODOUR STOP
- none of that bad smell
QUICK AND HIGH ABSORPTION
- wheh baby is dry, baby deesn't cry!
CHLORINE FREE
- no harsh chemicals for the tender skin
our products
Bella Baby Happy Extra Large Diapers
for babies of +12kg weight range
NEW especially designed distribution layer accelerates apsorption
strech waistbands placed at the front and back side of a diaper enable its perfect fit
anatomical shape makes baby's moves easier and more comfortbale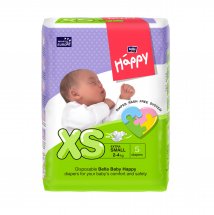 Bella Baby Happy Extra Small Diapers
for newborn babies of 2-4 kg weight range
unique openining for the umbilical cord
PREMIUM DRY structure enables quick absorption of urine and runny faeces
allows the skin to breathe which is extremly important with babies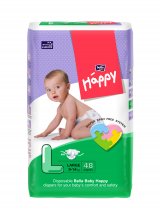 Bella Baby Happy Large Diapers
for babies of 9-14 kg weight range,
NEW especially designed distribution layer accelerates apsorption,
strech waistbands placed at the front and back side of a diaper enable its perfect fit
protects the stomach from pressure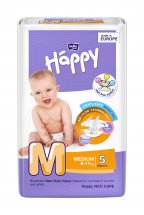 Bella Baby Happy Medium Diapers
for babies of 6-10 kg weight range
NEW especially designed distribution layer accelerates apsorption
anatomical shape that makes the diaper more comfortable for the child who strats to crawl and then make first steps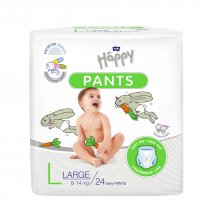 Bella Baby Happy Pull Up Diapers
Baby pants imported from Russia

Air flow technology allows free air circulation to protect from skin irritations and rashes

Quick and simple way of putting the diaper on

Fast absorption and great feeling of dryness

Easy and hassle-free diaper changing

Underwear like

Safety confirmed by dermatologists (no perfume, no chlorine, no latex)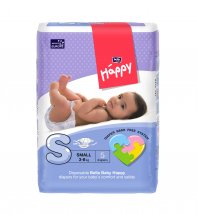 Bella Baby Happy Small Diapers
for babies of 3-8 kg weight range
PREMIUM DRY SYSTEM enables quick absorption of urine and runny faces
gentle cuffs protect from side leakeges
velcro fasteners ensure perfect fit to baby's body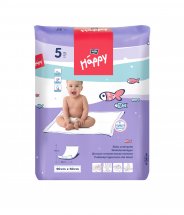 Bella Baby Happy Underpads
ideal protection against staining during diaper change
useful during walks or travel
made with soft and gentle cloth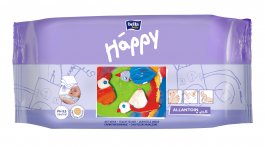 Happy Allantoin Wet Wipes
24,64 pcs
useful while changing diaper, for cleaning face and body
enriched with Vitamine E and Allantoin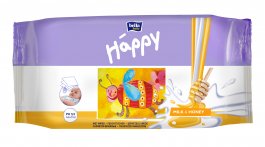 Happy Milk&Honey wet wipes
64 pcs
with natural milk proteins,
suround the skin with moisturizing surface for better protection,
friendly for the skin
Happy Senstive Wet Wipes
56 pcs
best for newborn babies
hypoallergenic
aloe extract makes the skin moisturized and clean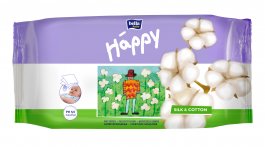 Happy Silk&Cotton wet wipes
64 pcs
with natural silk proteins,
guarantee of cleanliness and freshness,
made with cotton-like cloth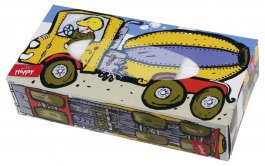 Happy tissues
100 pcs
2-layered multi-purpose tissues in a box
with funny drawings attractive for children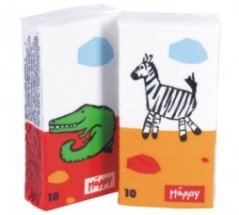 Happy tissues
10 pcs
3-layered multi-purposes tissues
pocket pack with useful clip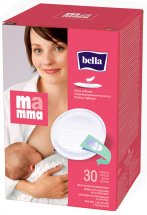 MAMMA breast pads
30 pcs
nursing pads for feeding mothers
effective protection against leaks and stainings
comfortable sticker