Seni
"every-day comfort "
High absorption, premium quality, full protection and dry sensation in one modern solution - for people with different level of incontinence.
Deriving from our parent company - TZMO SA, knowing the root of the problem which requires special concern, we offer the highest quality wide range of products for people with incontinence. SENI brand is developing dynamically worldwide along with increasing awareness of this senstive matter and solutions available. Under SENI brand: all-in-one diapers, anatomically shaped pads, bladder control pads and a skin care products line, can be chosen from.
INCONTINENCE - what is actually hidden behind this word?
1. Involuntary loss of urine and/or faeces,
2. Concerns 5-12% of society,
3. 1 in 4 women and 1 in 8 men suffers from this problem,
4. Considered as not disease but SYMPTOM.
Unique features, service, safety and protection is guartanted by SENI CARE SYSTEM which should be considered as solution for incontinence problem. The fulfillment of ISO and CE quality criteria proove Seni to be perfect answer for our beloved incontinent Clients. It ensures security and care in every case of disorders and incontinence degrees.
We can be proud to announce our Super Seni - THE ONLY BREATHABLE ADULT DIAPER IN INDIA.
Breathability provides air circulation and low risk of irritation, rashes and chafes.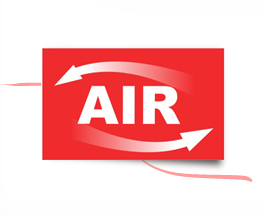 our products
2014
Dynamic brand development is in tandem with image refreshing. Thus we have decided to change popularly known Seni logo. In September 2014 we started gradual logo change both on our products and marketing materials which promote Seni brand. Seni quality with refreshed logo remains at the highest level.
2015
Because skin will not defend itself…
Following a statement: "Because skin will not defend itself…" we have complemented professional care line Seni Care with two new products: Nourishing Hand Cream and Nourishing Foot Cream with regenaration properties. Currently Seni Care offer consists of 16 various products with new graphic design. Safety of Seni Care products is confirmed by positive results of dermatological tests conducted by independent laboratories.
2016
We constantly work to ensure that our products meet the highest quality standards.
We constantly work to ensure that our products meet the highest quality standards.
Seni Active
size: S, M, L, XL / 10 pcs
PREMIUM QUALITY pull-ups for active people,
to be put on like normal underwear – discreet and exceptionally comfortable in use,
double absorbent core – high absorbency and the feeling of dryness,
inside hydrophobic cuffs preventing leakages – better protection
Seni Care
Wide range of cosmetics designed especially for senstive skin care of the elderly and people with incontinence. Includes variety of: wet wipes, foams, balms, lotions, oils and gels.
Seni Lady
Mini, Mini Plus, Normal, Extra, Super, Plus / 15,20 pcs
designed especially for women,
anatomical shape – ensures a perfect fit to the body,
internal standing cuffs preventing leaks – increased security,
non rustling – guarantees discretion and comfort,
various sizes for individual needs
Seni Man
Active, Normal, Extra, Super / 15,20 pcs
designed especially for men's need,
anatomical, discreet shape – ensures a perfect fit to the body,
non rustling – guarantees discretion and comfort,
various sizes available for every demand
Seni Soft
60x60cm, 90x60cm / 1,5,10,30 pcs
bed and bedding protection while changing the diaper,
ideal adjustment for hospital bed and wheelchair,
absorbent core made of cellulose pulp,
outer layer prevents from leakage and keeps the underpad in place
Seni Standard
size: S, M, L, XL / 1, 2, 5, 10,30 pcs
protection - guaranteed by absorbent core with MAGIC GEL,
perfect adjustment - thanks to anatomical shape,
security - no latex elements used, no side leakages,
assurance - discreet reduction of unpleasent smell
Super Seni
size: XS, S, M, L, XL / 1,10,30 pcs
for you:
absorbency- double absorbent core,
adjustment - 360 degree of flexibility - elastic waist and combi-tapes,
comfort- wetness indicator, breathable outer layer,
protection - no latex elemenets prevents from allergic reactions,
discretion - NO to unpleseant smell
Choose a different brand